Alpinia Ginger Flowers
Alpinia Ginger Flowers
Form: Linear
Colors : Pink, Red
Length: Medium, long
Season: Summer & Autumn
These flowers are from the Ginger family. These are typically grown in the Far East and Africa. You can use the leaves as well as the flowers in tropical designs. Vase life is very good – 10 to 14 days with certain types good for up to 21 days with proper care. The flowers and greenery will have a strong ginger aroma.
AKA

: Torch ginger, ginger lily, red ginger,

Colors

: Red, Pink

Aroma

: Strong ginger scent

Vase Life

: 7 to 10 days, some varieties can last up to 21 days with proper care.

Arranging Tip

: Fresh alpinia has a long life and looks lovely next to other tropical flowers such as cordyline. It's best to arrange ginger flowers in shallow water.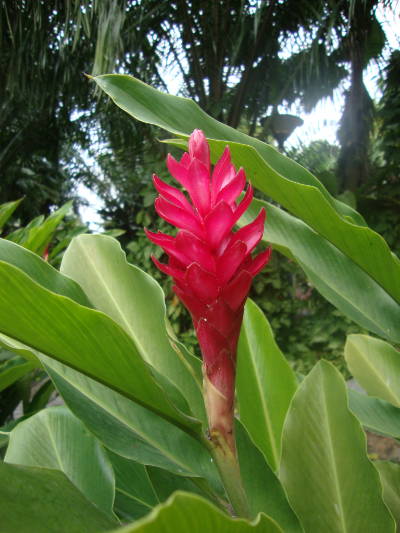 ---