Marinne Williams owner of Blossom n' Bloom Floral
Marinne Williams owner of Blossom n' Bloom Floral
Marinne Williams owner of Blossom n' Bloom
Marinne was introduced to the floral world in 2016 and hasn't looked back since! She is self-taught beginning her journey recreating Pinterest arrangements at her mother's kitchen table. Once she had the basic principles down, she knew she wanted to be a florist and run her own floral design business. She jumped right in and began selling $20.00 arrangements and building a following on social media. From there, she enrolled in classes at a local college to get more technical training. She's spent the last year trying to learn as much as possible. As you'll see in her interview she is a delightful and inspiring person! We had fun interviewing her and are exciting to watch her floral design business flourish.
---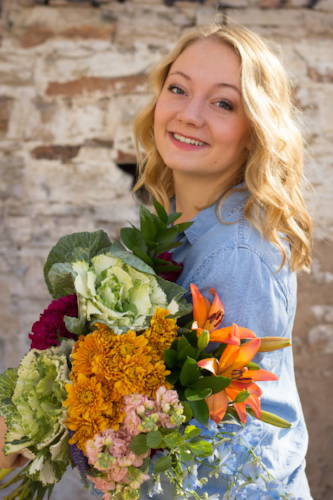 ---
Me: 
What videos did you watch to start building your skills? Which ones did you find the most helpful?
Marinne:
To be honest, I didn't spend much time watching videos. My primary mode of learning came from Pinterest. I spent hours scrolling through dozens of floral boards to see the different ways that people arranged flowers. I'd then pick a tutorial and try to recreate it at home. I quickly realized that floral design is harder than it looks! My favorite tutorials were ones that had detailed instructions and good pictures so I could follow along easily.
Me:
Do you have any favorite floral design books that you find super helpful?
Marinne:
My favorite book that I've read on floral design is Floret Farm's Cut Flower Garden book. This book's primary focus is on growing a cut flower garden but I love seeing how flowers are grown and Erin, the owner of the farm, is so talented as a grower and a florist. Her book contains step by step directions on how to arrange designs from your garden year round. I love her style and her willingness to share her experience and knowledge! (This is the link to the book: https://shop.floretflowers.com/collections/gifts-paper-goods-a-z/products/cut-flower-garden-signed-copy) Another book I have used is Flower Arranging: Step-by-Step Instructions by Teresa P. Lanker. This book was my starter material! It was a great resource for me as I was starting because it contains detailed step-by-step instructions on how to create traditional and standard floral arrangements. This book helped me understand the technical aspect of arranging and the instructions are very clear. (https://www.hobbylobby.com/Floral-Wedding/Books-Planners/Flower-Arranging--Step-by-Step-Instructions/p/93271)
Me:
You are incredibly talented, I really feel like you've found your calling. Can you tell me where you want your passion for floral design to take you? What's the big dream you want to achieve?
Marinne:
My big dream would be to own my own little shop. I think it would be so fun to own a small storefront on a cute street! However, I don't think that is something I would want to get into for a while. While I dream of being a successful florist, it is also important to me to have a family. Having a small business run from my apartment is perfect for me now because it gives me the ability to be around the ones I love and do what I love! I hope to build a strong foundation for my business right now and work my way up to the storefront as the years go by.
Me:
I'm sure there are a TON of future florists that don't have a clue where to start, what advice would you give them?
Marinne:
My advice to people just getting started would be to practice A LOT and to trust yourself. I have spent many many hours practicing and I still spend many hours practicing! They say "practice makes perfect" for a reason. I have noticed if I focus on a skill in particular when I'm arranging, I don't feel as overwhelmed which means a better arrangement. Another thing I would suggest is to trust yourself. Sometimes as florists we spend so much time second guessing our designs, that we lose faith in our talent and settle for safe arrangements. While there is value in those types of designs, trust your artistic intuition! Stepping outside of our comfort zones in designs is where we get to have fun as florists.
Me:
What would you say your greatest success is so far?
Marinne:
I would say my greatest success so far has been developing my personal design aesthetic. It can be hard to make your work unique in floral design! As I have grown my business I have been able to identify what I want my designs to look like and with each piece I make, I further develop that style.
Me:
While you have been learning the mechanics of designing, what's the hardest thing you've had to master (or are still struggling with)?
Marinne:
Something I am still working on perfecting are corsages. They can be quite difficult! I struggle with the mechanics behind them and keeping those mechanics low-profile so they aren't visible once the corsage is on.
Me:
Do you have a favorite style of design? What are you most drawn to aesthetically?
Marinne:
I really love designs that are unique! I think there is something really captivating about a design that has a color scheme you wouldn't normally choose or an element that isn't traditional. An arrangement will usually stick out to me if the designer made good use of texture too. I think that a variety of texture can make or break a bouquet. In addition to texture, I have also always loved bouquets that use bright colors!
---
Check out a few of Marinne's designs: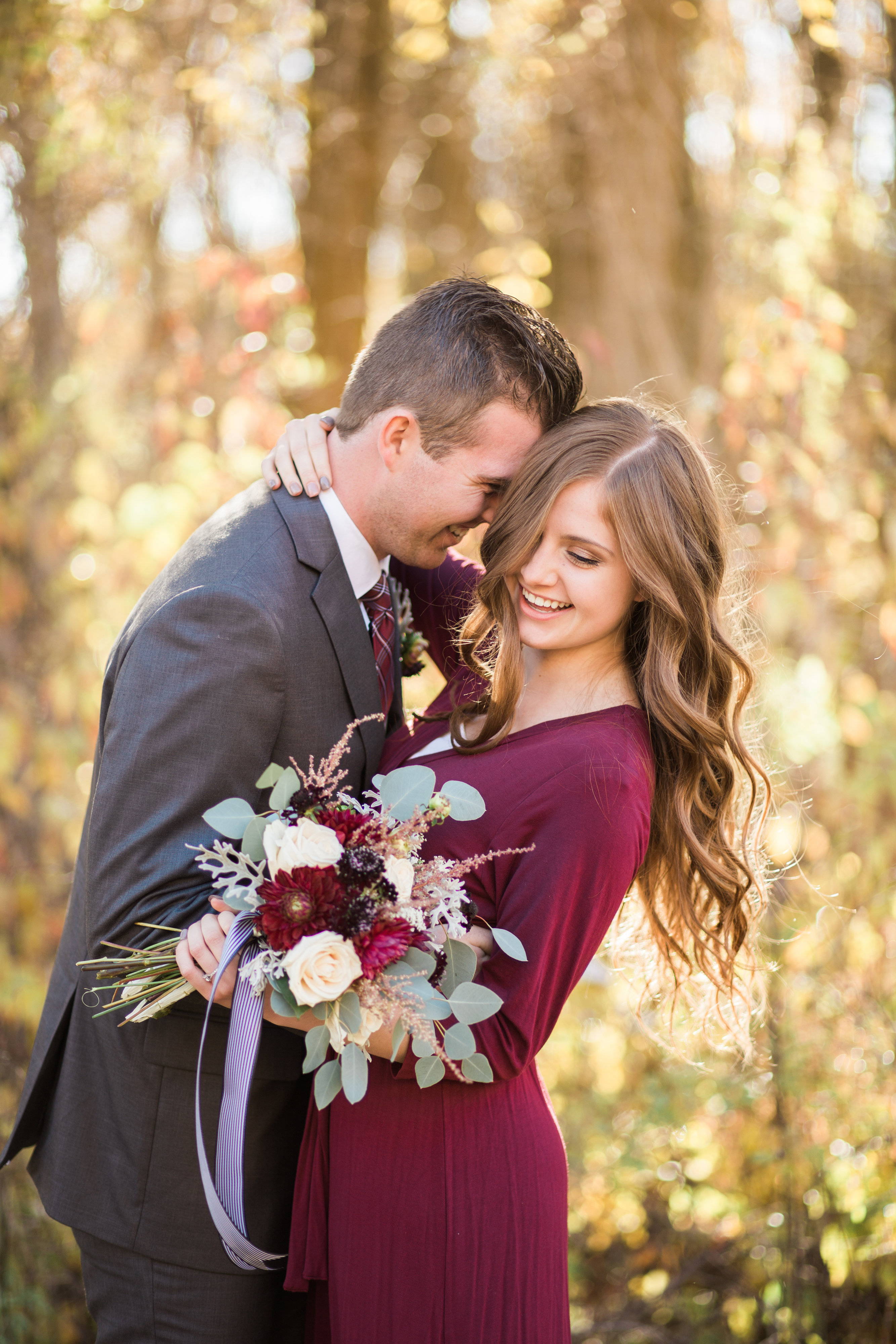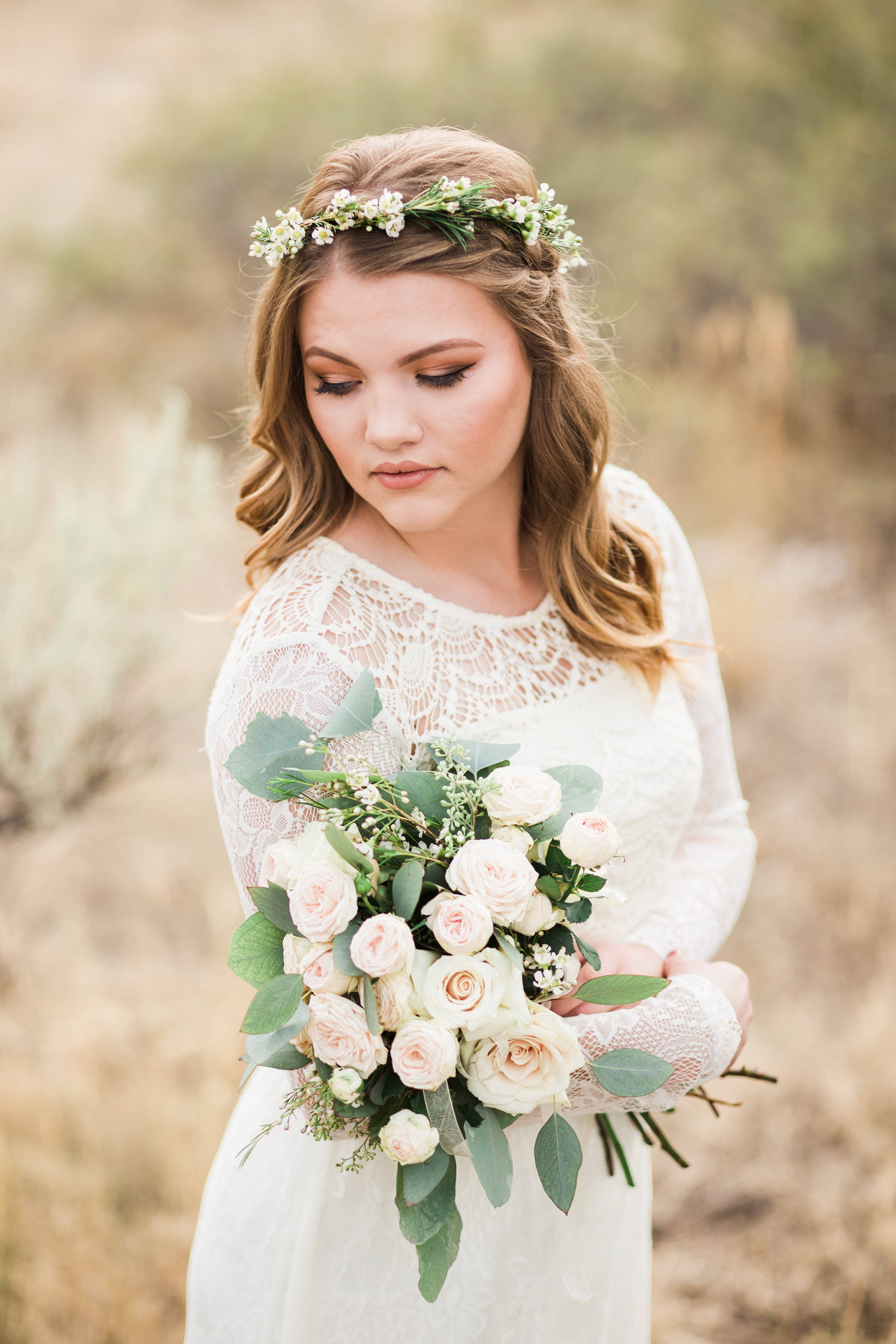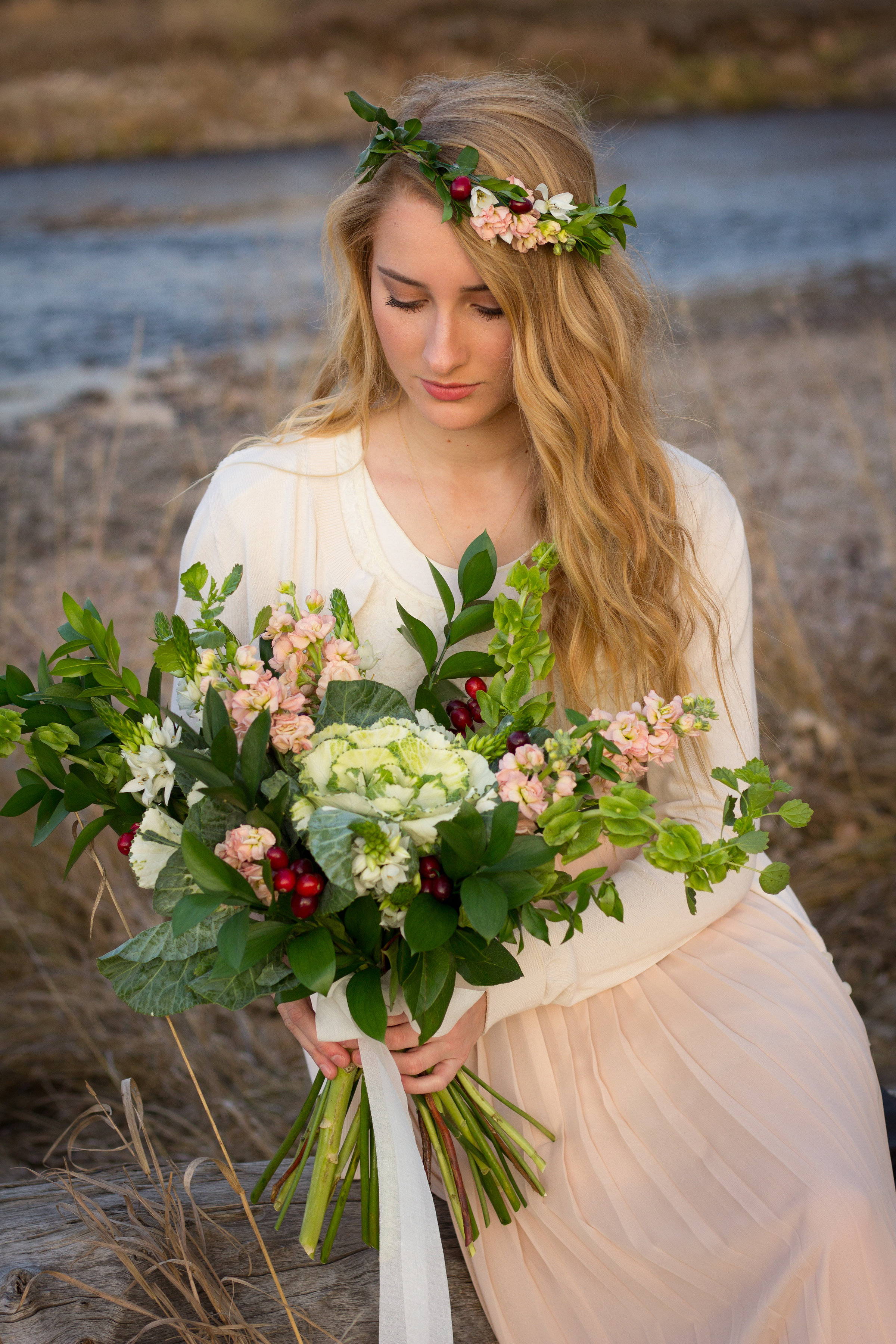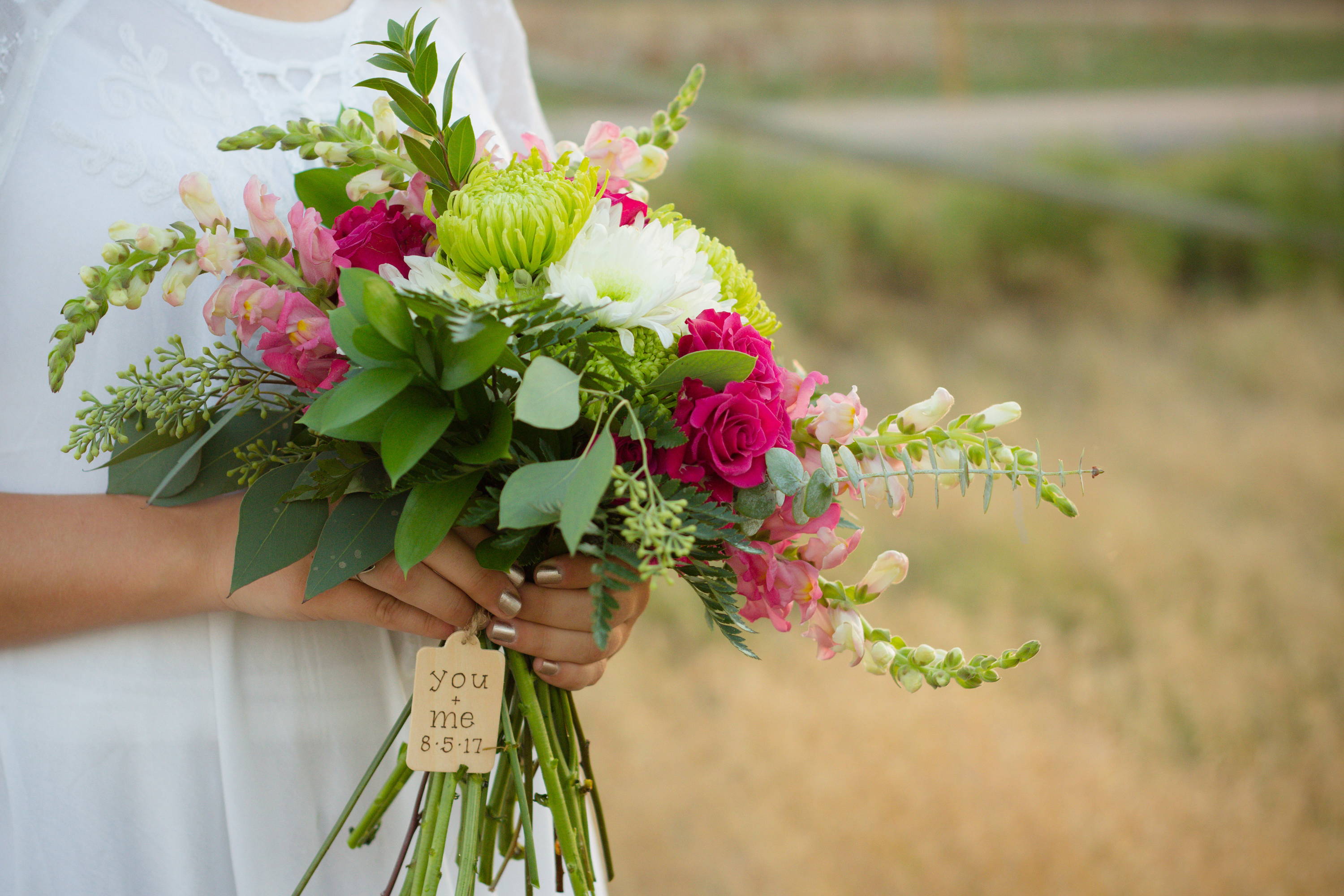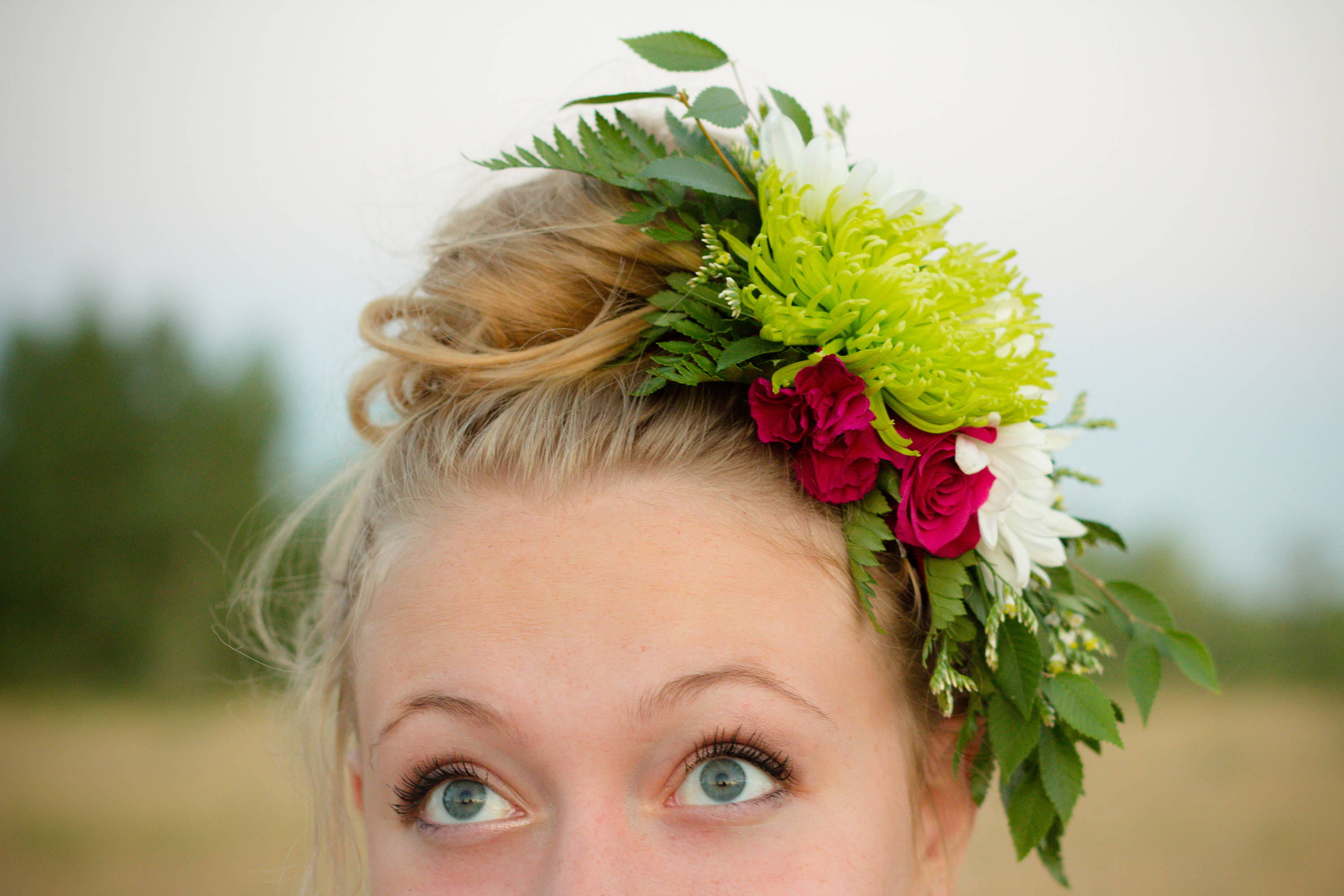 ---
Check out this Florist of the Month & Follow Them on Social: