Tiered Pricing Levels
Tiered Pricing Levels
2020
Loyalty Pricing Program
Whether you're a Frequent Flower shopper, or an occasional browser here at Going Bloom, we wanted to take a moment to go over our loyalty based pricing!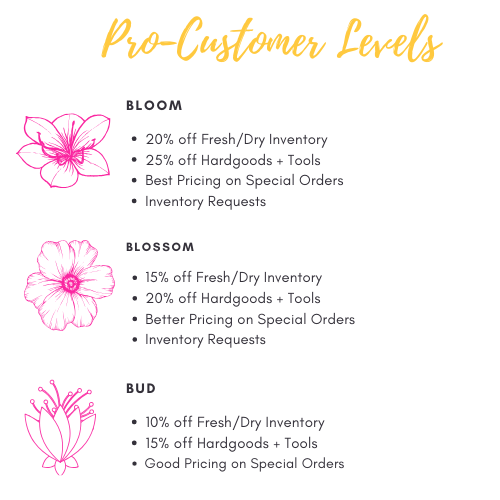 Here at Going Bloom, our tiered prices are broken up into three levels: Bud, Blossom, and Bloom.
Bloom - All of our flower shop accounts start at Bloom, as it is our highest discount level. Bloom level customers will receive 20% off fresh and dry inventory, 25% off hardgoods and tools, plus the best pricing on pre-book, special order, and future inventory requests. In order to maintain or get bumped up to Bloom level pricing, you just need to spend $500 in one month, or average over $6k annually.

Blossom

- This is where most of our studio and independent florists start. Blossom customers will spend around $200 a month, or average over $2.4k annually. If this is your spot, you will receive 15% off fresh and dried inventory, 20% off hardgoods and tools, and better special order pricing.

Bud

- Any other business type or non profit will start at Bud level pricing, which includes 10% off fresh and dried inventory and 15% off hardgoods and tools.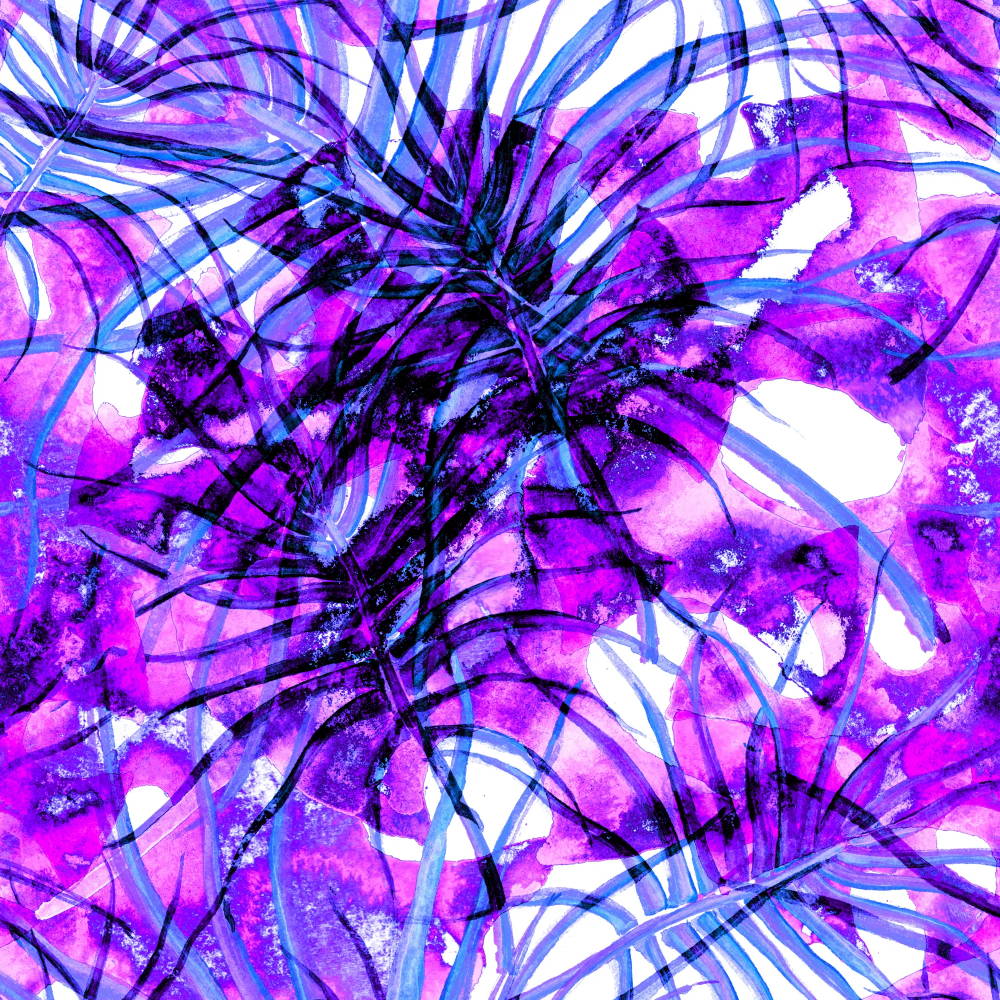 We want to make sure that you have the best possible experience when you shop with us. We review all our accounts and their levels annually, but if you think you should be at a higher level, or aren't sure what you're qualified for, shoot us an email at salesteam@goingbloom.com, Or click here to view our tiered pricing information sheet.
"Beautiful selection and excellent customer service. Casey goes above and beyond to find you flowers you need and they are always the best of quality!"
--Tami Main